Hydroponics is the cultivation of plants without soil in water based nutrient rich solutions; here the root system is supported by an inert substrate (hydrotons, cocopeat).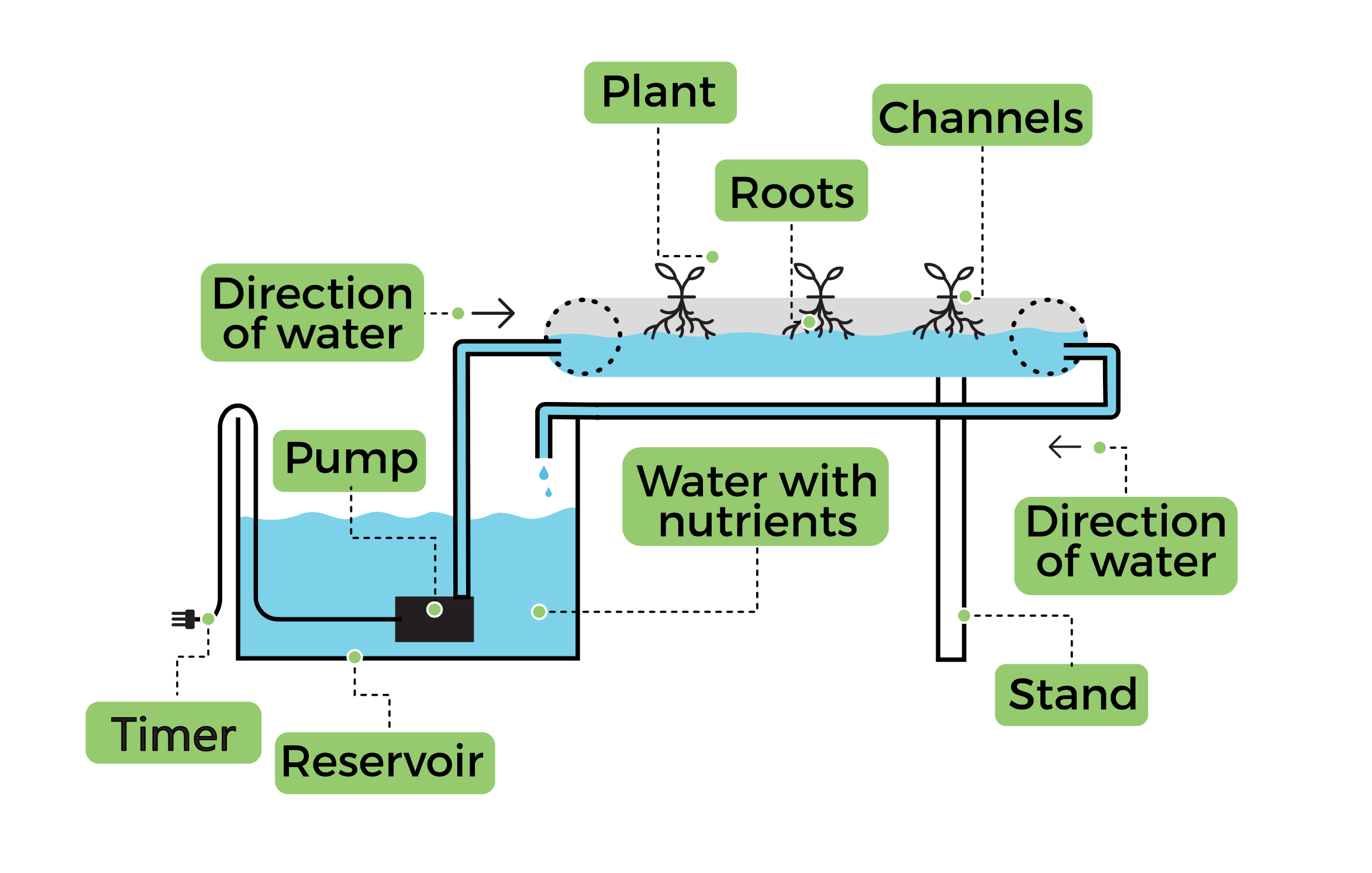 Our produce is completely pesticide-free! 80% of the pests reside in the soil and we grow soilless.
Farm to table in minutes! We can grow anywhere; this enables us to reduce the time from harvest to table.
More Nutritious! We feed the plants exactly what it requires, making them more nutritious.
Automated! Requiring barely any maintenance.
Save Water! We recycle water 100% saving up to 90% water compared to conventional farming.
Grow Vertically!